PUNE
: Residents of
Kamgar Putala
and
Rajiv Gandhinagar
slum pockets are a relieved lot after the Maharashtra Metro Rail Corporation Limited (
MahaMetro
) and the Slum Rehabilitation Authority (SRA) decision to rehabilitate them to a nearby locality.
Earlier, the residents were ordered to relocate to Lohegaon after the land they were living on was taken over for the Pune Metro project.
More than 800 residents of the two slum pockets located in Shivajinagar had received the order from MahaMetro, saying they had to move to the outskirts of the city once the metro takes away the space for construction.
Last week, while reviewing the progress of the metro and amidst discussion of issues revolving around it, deputy chief minister Ajit Pawar had asked the authorities to ensure that the lives of residents of these two slums pocket are not affected. Also, it was advised that they should be relocated to areas around their current residence.
The residents had protested last week saying that they have been cheated by the corporation as they were earlier assured that they would be relocated in the same area and the order of moving to Lohegaon shook them, as their means of livelihood would be affected.
A resident of the area, Ashok Lokhande, told Mirror, "There are several residents who work in sanitation and related services — how will they go to work if they are shifted so far? Our children study in the schools and colleges nearby and we will not let anything affect that. This is the cost of development that we are bearing for no reason."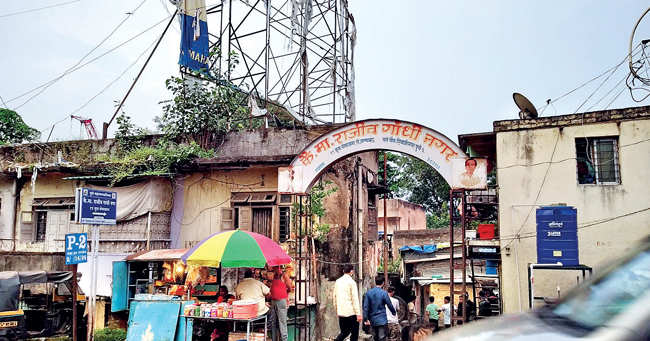 Another resident, Datta Chonghe, said, "We are not going to compromise and will keep raising our voices until justice is served. We may be living in slums, but we aren't uneducated to not understand what's happening. We will consider moving amaximum of 5 km away and not beyond that."
The SRA is now planning to move these residents to Bhawani Peth, Rajendra Nagar or Katraj as alternative options.
SRA's head Rajendra Nimbalkar told Mirror, "The deputy chief minister has asked us to look for alternative places where the residents of the affected area could be shifted. It is not possible to shift them within Shivajinagar as there is hardly any land there ideal for a residential settlement. We are exploring other places in the city that are relatively nearby."
Hemant Sonawane, general manager of Pune Metro's corporate communications team, said, "The responsibility of relocation entirely belongs to the SRA. We just have to decide about the land where we have to carry out the construction."