AHMEDABAD
: Home buyers will now have to shell out around 20% more to own their 'affordable' dream pad. A surge in prices of steel, cement and other raw materials has raised the construction cost of affordable housing projects in Ahmedabad by around 30 per cent. This means that the additional cost will be passed on to the buyers.
The situation could lead to delay in delivery and stall projects in some cases, impacting home buyers at large, said real estate experts. They also believe that the builders will face the difficult task of convincing the customers to bear the extra cost burden. This means that a 90 sqm (107 sq yard) house priced at around Rs 45 lakh, will cost around Rs 50 lakh (excluding the taxes).
Therefore, many developers in the city have put the affordable housing projects on hold and may increase the property prices as it would not be feasible for them otherwise.
Areas like Shela, Ghuma, Shilaj, Vaishnodevi circle, Tragad, Sugad, Naroda, Kathwada, New Maninagar and few other areas around 200 feet ring road are the ones where affordable housing schemes are either on or have been planned.
As per CREDAI (Confederation of Real Estate Developers' Association of India), steel prices have increased by more than 45 per cent since the beginning of this year.
The manufacturers have been taking undue advantage of the increase in demand for steel by increasing the prices every month, it says. At the beginning of this year, the per tonne rate of steel was Rs 40,000 and this has touched Rs 58,000 this month.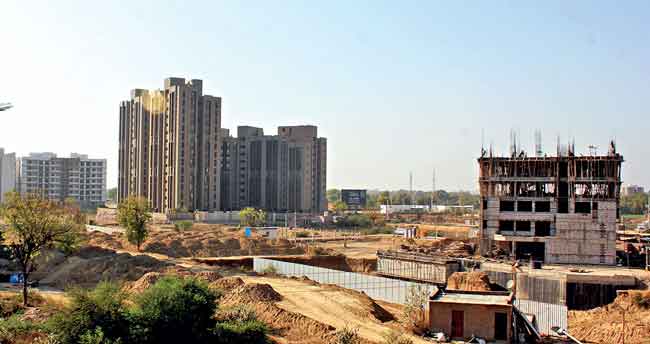 Similarly, in January 2020, cement price (50 kg bag) was around Rs 349 per bag, which is currently priced at Rs 420-Rs 430 per bag.
Atul Shah, partner of Navpad Real Estate which is coming up with two affordable housing projects in Chandkheda said, "We have started two 3BHK projects with homes priced below Rs 45 lakh. Since we have not even reached the ground level of the project, the materials are going to cost us a bomb. So other than for the bookings done at the earlier rates, we will be increasing the flat's cost by 20-25 per cent."
Prashant Shah of Nirman group told Mirror, "We have a project of 3BHK in Adalaj area and the flats are priced at around Rs 45 lakh. We have booked 55 flats so far and for the remaining we will have to increase the cost by around 20 per cent because the project has just started and will take 2-3 years for completion." He added that with the hike in prices of raw materials, they will have to bear additional 30 per cent of construction cost which is comparatively high for an affordable housing project.
The Confederation of Real Estate Developers' Association of India (CREDAI), National Real Estate Development Council (NAREDCO) and many other organisations have written to ministers in the state governments, central government and Prime Minister Narendra Modi, urging them to take note of "cartelisation by cement and steel manufacturers".
They also have requested the government to intervene and regulate the cost of materials that have risen during the pandemic, delivering a blow to the real estate sector.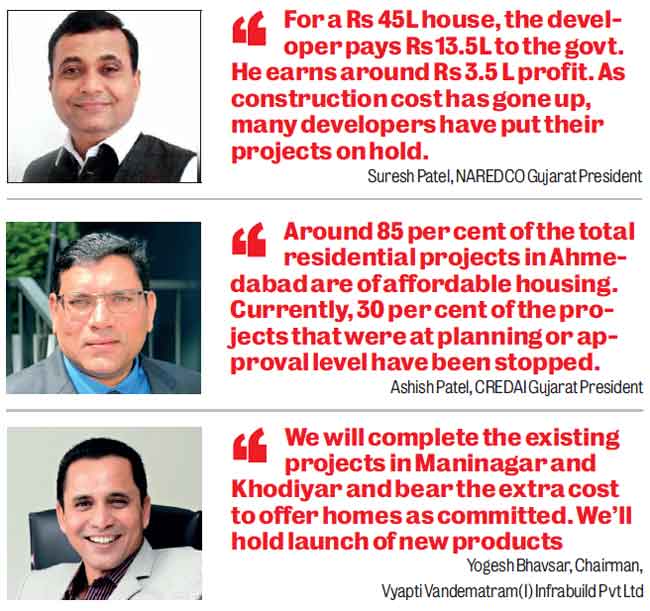 "The real estate sector has been working on wafer thin margins and is battling unsold inventory on one hand and unfinished projects due to lack of funds on the other," said Jaxay Shah, CREDAI Chairman.
Shah added, "The government has to intervene to solve various issues pertaining to the real estate industry. There is an urgent need to control the spiralling steel, cement and other raw material prices and I urge the government to take necessary steps at the earliest."