GURUGRAM
: As many as 850 people, who have been waiting for possession of their plots in sectors 57, 52 and 45 for decades, can now build their houses as the Punjab and Haryana high court has dismissed around 15 litigations in the last two months challenging the acquisition of the land by
HSVP
.
Another 100 plots are likely to be getting free from litigation in the coming weeks. "This has come as a big relief both for HSVP and its allottees," said Jitender Yadav, HSVP administrator (Gurugram).
All the plots were stuck in litigation after the enactment of Right to Fair Compensation and Transparency in Land Acquisition, Rehabilitation and Resettlement Act, 2013, as the original land owners had challenged the acquisition of land demanding higher compensation under the new Act or quashing of acquisition.
Meanwhile, with possession delayed, the allottees had been demanding alternative plots. With the court order in HSVP's favour, all these plots will now be available for allotment, possession or occupancy as the case may be. "Both HSVP and its allottees are in a win-win situation now. Plot owners will be able to gain possession of their plots, while HSVP won't have to look for alternative sites or plots for the allottees," said Vivek Kalia estate officer-2, HSVP (Gurugram). He added that HSVP is contacting all such affected plot owners through personal correspondence and public notices.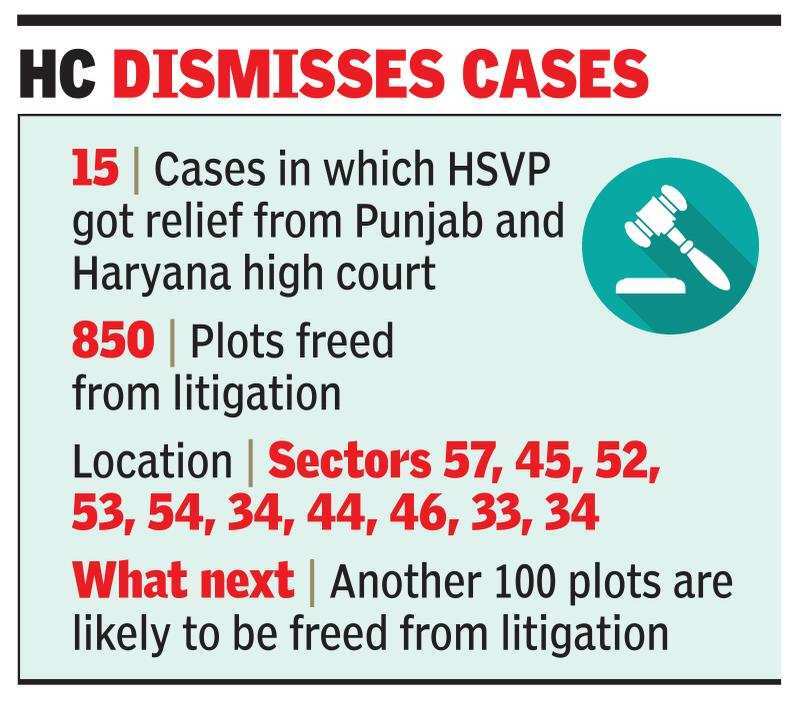 These allottees had been given plots in various sectors over 10 to 30 years ago. The problem started after enactment of the new land acquisition law in 2013, which stated that if the government fails to compensate the landowner within five years from acquisition, the land will be restored to him/her. Many landowners claimed they had not accepted compensation and contested possession of the acquired land.
The matter was finally settled when the Supreme Court clarified that once the land has been acquired and vested, it cannot be divested in view of Section 24(2) of the Act.