CHANDIGARH: The Chandigarh Housing Board (CHB) has refused to entertain changes carried out by allottees in their flats that do not fall under the need-based category notified by the UT administration, terming them violations.
After last year's notification of need-based changes, which was approved by UT administrator V P Singh Badnore, the board had asked allottees to apply for regularisation of the changes.
Recently, the board rejected 70 such applications stating the changes were not as per the notification and cannot be regularised. The board has not started the process to refund application fee submitted by applicants.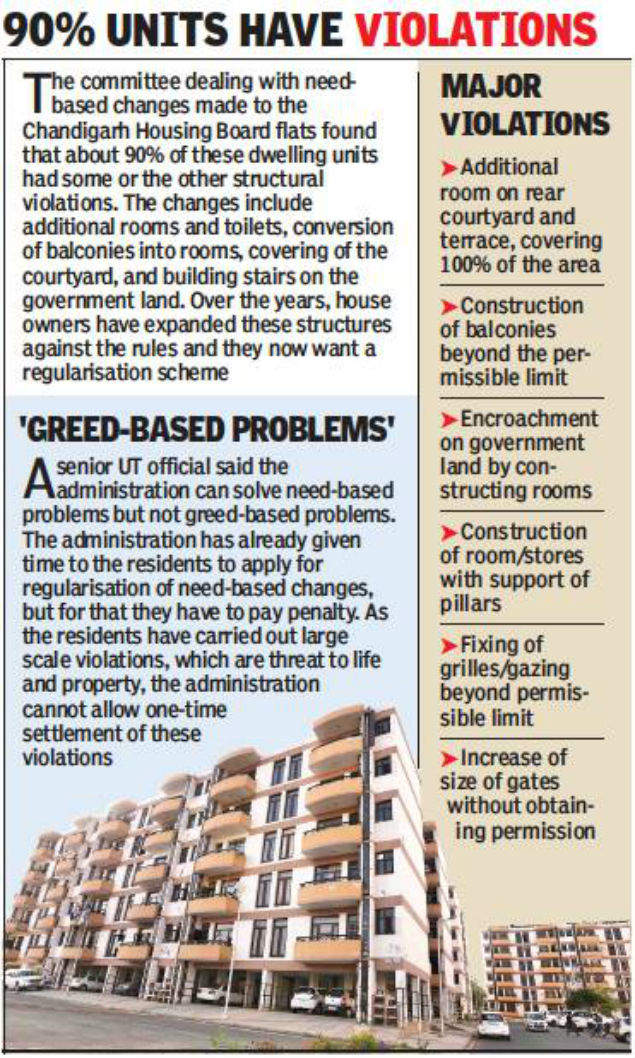 Last year, the administration had decided not to provide one-time amnesty solution for large-scale violations in flats. Badnore had decided to extend the deadline of allowing need-based changes, which had ended on December 31, 2018, to December 31, 2020.
The administration had clarified additional constructions in the dwelling units of CHB flats were given temporary exemption from demolition, subject to payment of penal charges.