CHANDIGARH: The board of directors of the Chandigarh Housing Board (CHB), in its meeting held on Thursday, approved a policy for PG accommodation in independent residential houses allotted by it.
The board clarified that before implementing the policy, approval from the UT administration will be obtained.
The draft policy was initiated after a fire broke out inside a congested PG accommodation in Sector 32-D in which three girl students lost their lives on February 22 last.
The decision was taken to allow licensed PGs in more houses to discourage unauthorised PG accommodations.
At present, PG accommodation is not allowed in CHB dwelling units. Now, it has been proposed to allow it in seven-and-a-half marla or above independent CHB houses. It is on the lines of the policy of the UT Estate Office.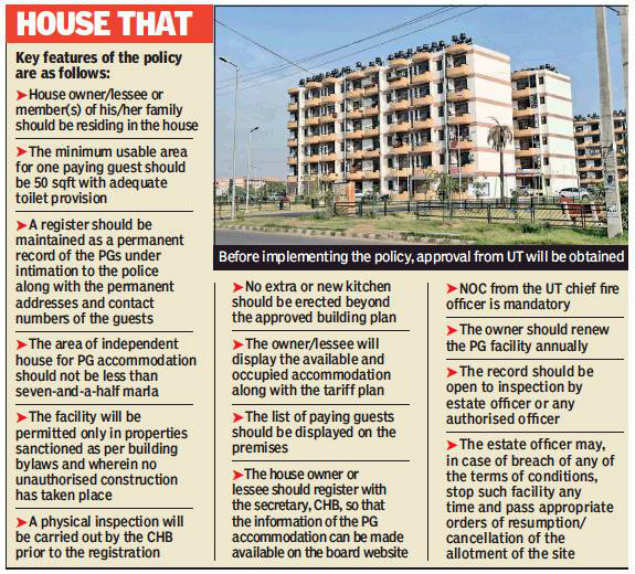 Costliest housing scheme to be reworked

The CHB will again rework the city's costliest housing scheme. As the UT administration had rejected CHB's proposal to increase floor area ratio (FAR) of the scheme in Sector 53, the board on Thursday decided to once again take up density and additional FAR issue with the UT administration. The board members directed officials to rework the scheme and again present it to the board members.