AMARAVATI
: After dilly-dallying for nearly two years, the state government has prepared a plan for allotment of houses built by Township and Infrastructure Development Corporation (Tidco).
The government has directed district collectors and municipal commissioners to complete the allotment by December 20.
Sources said that the reluctance of banks to grant loans to beneficiaries was the prime reason for the delay in handing over of housing units.
"Municipal commissioners and officials of Mission of Elimination of Poverty in Municipal Areas (Mepma) have been asked to coordinate with the banks to finalise the bank linkage," said municipal administration minister Botcha Satyanarayana.
Tidco launched construction of nearly 5 lakh houses in G+3 apartment model during the TDP regime in urban areas.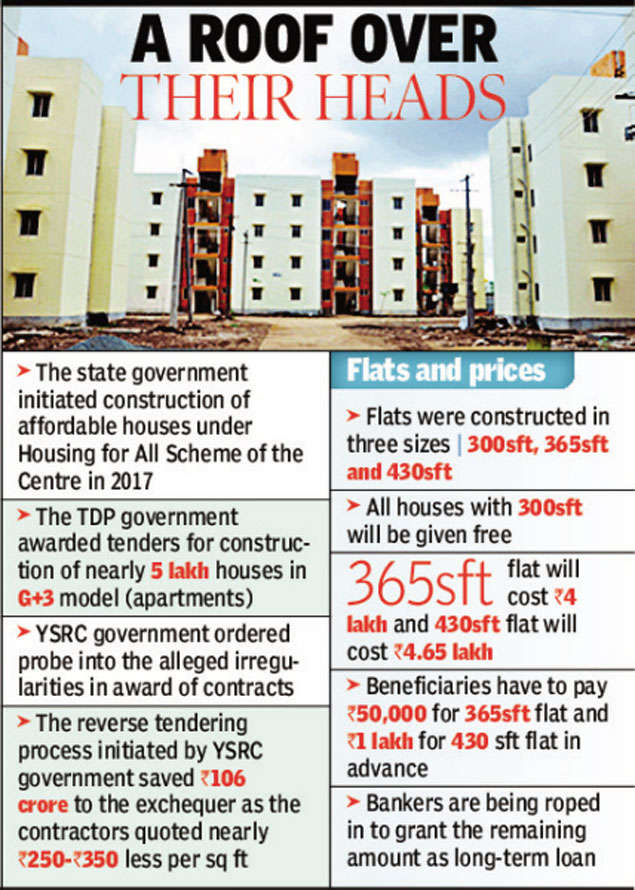 Although the then government wanted to hand over the housing units a little ahead of the general elections, it could not do so as majority of the structures were not finished by the time the election notification was issued.
Sources said that basic structure of nearly 2.6 lakh houses was completed in different towns while the work on the remaining 2.4 lakh did not commence due to various technical issues, including pending land acquisition.